UCEPROTECT Level 1 (UCEPROTECT1)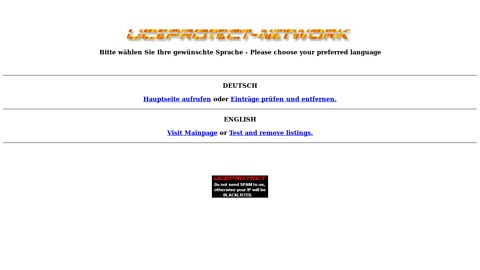 The idea behind UCEPROTECT-Network is that abusers should NOT be given a chance to get their crap out. It is impossible to educate all end users out there, to secure their computers, but it is possible to force administrators, providers and carriers to take preventive measures against email abuse. UCEPROTECT-Network's core database is fed by a cluster of more than 50 UCEPROTECT-Servers (Executive-Members) located in Germany, Austria, Switzerland, Canada and Australia. Spammers and other abusers are blacklisting themselves in the project's lists as soon as they hit spam traps at Admins WebSecurity or any other executive member.
We have clear and consequent policies for listings and also for removals. No exceptions have ever been made in the past, nor will they ever be made in the future. 3 different BLACKLIST-Levels are distributed by the project and can be downloaded from multiple mirrors out there.
We monitor this blacklist since 2015-02-16. More information: http://www.uceprotect.net/